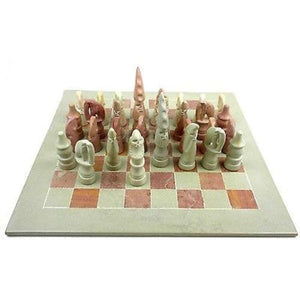 Hand carved from soapstone in Kenya, this chess set features 32 delicate pieces in a Maasai tribal theme on a 14-inch square board.
Because each piece is lovingly made by hand from natural stone, each chess set is unique and variations will occur among colors and designs. 
Fair trade and ethically made.