This hand-felted wool birdhouse is made of sustainably harvested, naturally water repellent wool. Surface moisture from dew, rain or snow quickly dries in the open air. Wool is also naturally dirt and mold resistant. The 1.25 inch hole can be enlarged to 1.5 inches to appeal to larger birds. Measures 9 inches tall by 6 inches wide.
Meet the Artisans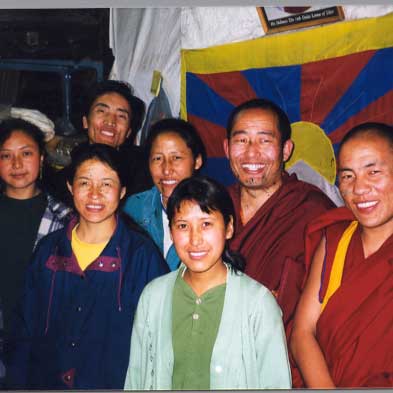 For over 25 years, dZi has worked directly with over 1,000 Tibetan, Indian and Nepalese artisans to create, import and market designs that celebrate the beauty of the natural world and the amazing culture of Tibet. Each piece plays a role in supporting economic livelihood for families, keeping children in school, preserving local tradition and culture, and upholding environmental stewardship and eco-friendly practices. 
A proud member of the Fair Trade Federation, dZi is committed to creating dignified work opportunities for economically and socially marginalized producers, including women artisans and family businesses whose earnings help to support their families and education their children. They develop transparent and accountable relationships with artisan partners and help build capacity and maintain quality control for each exquisitely design piece through trainings and one-on-one engagements. Artisans make fair wages and are paid promptly for each piece they produce, and are ensured safe and empowering working conditions.